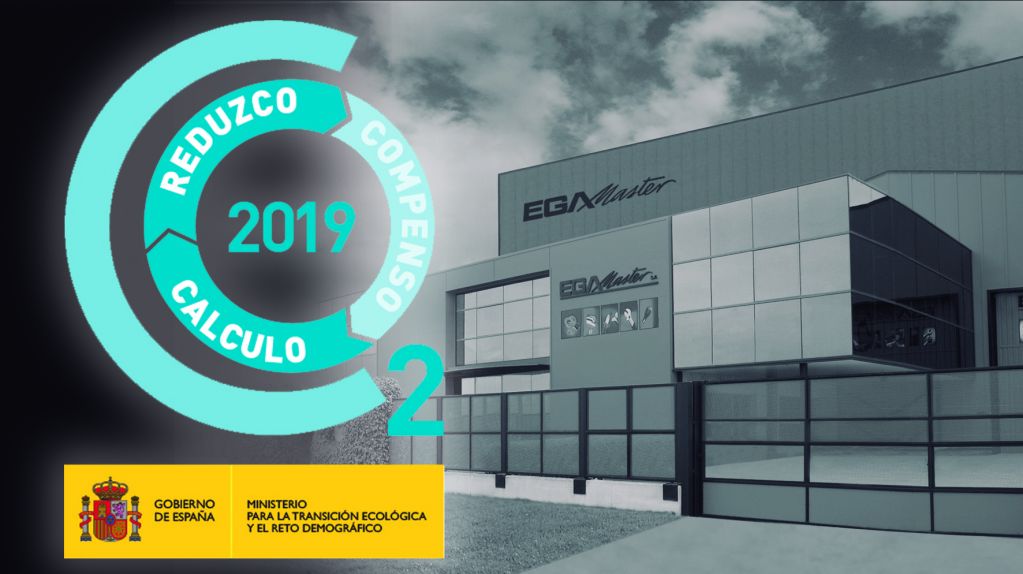 These seals, granted by the Spanish Office for Climate Change of the Ministry of Ecological Transition, distinguish those organizations that not only calculate their greenhouse gas emissions, but also have a plan for their reduction and have made it effective.
This recognition has been awarded to EGA Master for its commitment and effort in not only calculating its carbon footprint, but also for going further and reducing it in the last 4 years, carrying out successful environmental initiatives and demonstrating a path of reduction of its greenhouse gas emissions, according to the criteria established by the Spanish Office for Climate Change.
The company that has calculated and registered its carbon footprint since 2016, thus receives new recognition for the efforts carried out to combat climate change and shows its firm commitment to the environment and sustainable development that it has already endorsed in 2007 with the ISO 14001 certification of its Environmental Management System.
EGA Master thus becomes the first company in its sector to obtain the double seal of the Carbon Footprint registry, once again being a pioneer and benchmark company in the construction of a more sustainable and healthy production model for all.