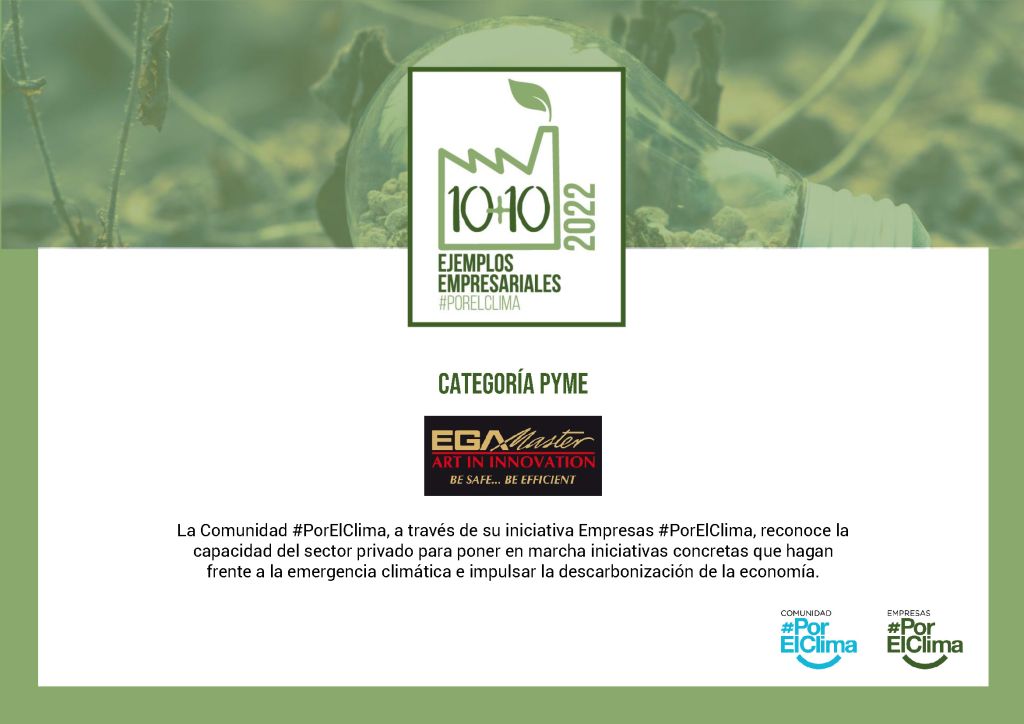 EGA Master has been selected among the 10 business examples, within SME category, for its initiative in the application of the circular economy in its packaging system.
After analyzing its packaging system, the cartons placed on the market and the consumption made, it was decided to implement an ambitious target to reduce them significantly (by more than 50%) and promote the circular economy. The aim was to establish a production and consumption model that involved renewing, sharing, reusing, and recycling materials as often as possible to create added value.
In this way, EGA Master has succeeded to reduce, on average, its gross consumption of packaging by more than 1 ton per year. These savings have enabled it not only to reduce the generation of waste, but also to convert it into resources, thanks to this circular economy scheme. Thus, the life cycle of these containers and packaging has been extended, contributing to the minimization of CO2 emissions in the supply chains.
This action has earned EGA Master the recognition to be chosen as one of the 10 business examples, in the SME category, in the drive for decarbonization and fight against climate emergency.