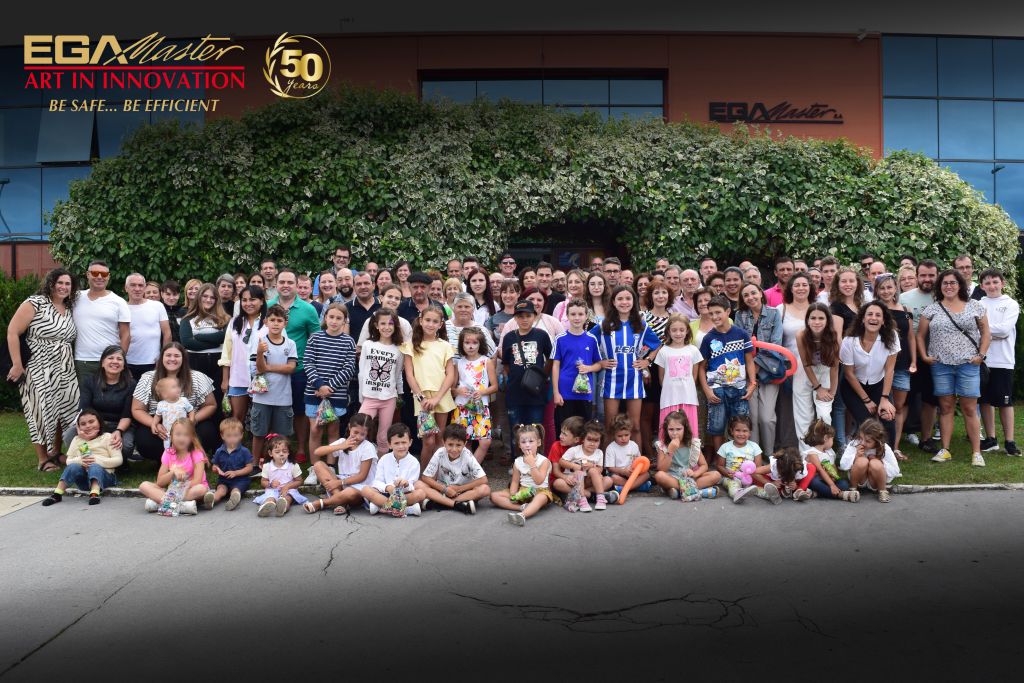 Last Saturday, September 16, EGA Group opened the doors of its facilities to commemorate, with the families of its workers, its 50th anniversary since its foundation by Iñaki Garmendia Ajuria.
During the event, the families took a tour of the facilities, guided by some workers, and commanded by CEO Aner Garmendia.
There they were able to see sections such as the laser marking area, where a demonstration of its operation was given. They were also explained the automatic warehouse and were shown the laser cutting machine used to make personalized foam trays.
Finally, the families enjoyed a lunch, and the little ones were able to have fun on bouncy castles and a magic show!